CSS Menu Template by Css3Menu.com
We are trying to give you the whole 8-track experience here at Kate's Track Shack! So if you're looking for a player, we're here to help you out!
We just bought a great collection of players from our friend Dan Jobin. Dan has worked with players since he as a young lad in California. He's done a lot of player repair work for us in the past. He is about to be a new daddy and will be focusing his time with his family! Be watching for more players to come up for sale in the near future. Some of these are very unusual and hard to find players.

---
Unless otherwise stated, all of the players we are putting up have been refurbished and are priced accordingly. We will offer a 30 day warranty on all players.* If you have a problem with your player after you receive it, please let us know so we can send you a RA form to send back with the player.
We are not responsible for tape jams/failures. If you're buying a player, you need to make sure that your tapes have been tuned-up first (new metallic splice/pad) before playing them in your player. We sell all of the repair supplies you might need to do it yourself or we offer this service as well.

Also, not all the players are going to look pristine and beautiful, but they all will be playable (again, unless otherwise stated). We'll try to clean them up and make them as beautiful as possible. But, unless the guy I spoke with last year has got his patent, I don't think they're making 8-track players anymore.
You can click on any of the photos to see enlarged photos of the players. I'm not a great photographer, so please don't judge! ;) Some may show reflections of me taking pics! Also, the white paper you see on the players is for our identification and won't be on the player when it ships.
When we figure s/h for the players, your total will include insurance for the the cost of the player. Most Priority packages come with free $50 insurance but anything over that will require the additional insurance.

Here's what we have right now:
---
GE Portable FM/AM/8 Track Music System -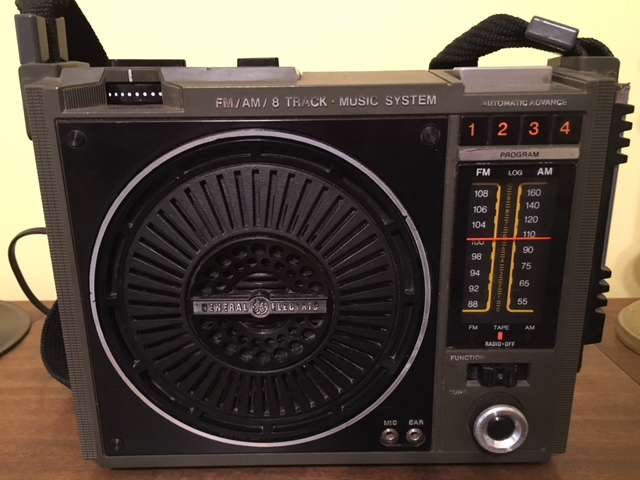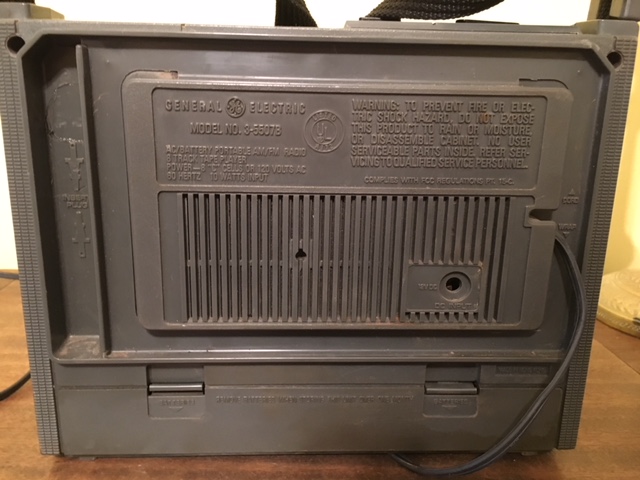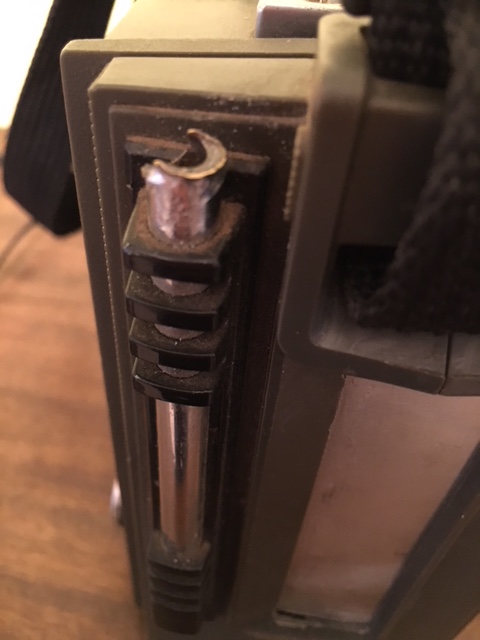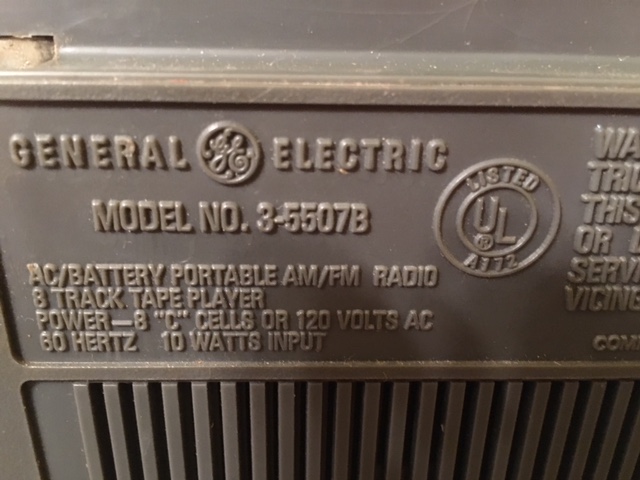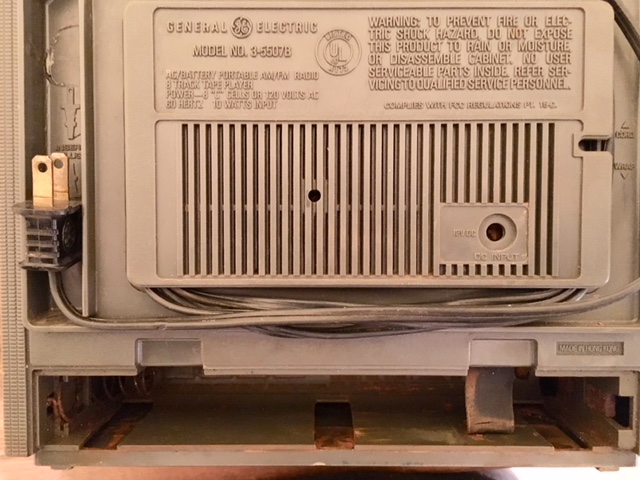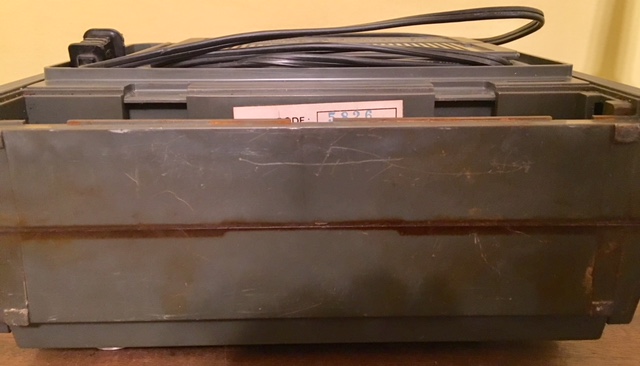 GE's are nice little portables. This one is a plays well. New belt, contacts cleaned and head aligned. Antenna is broken off and battery compartment and bottom a bit nasty. This would be a good garage player! $60 + S/H*
---
Panasonic TNT "Dynomite" Portable -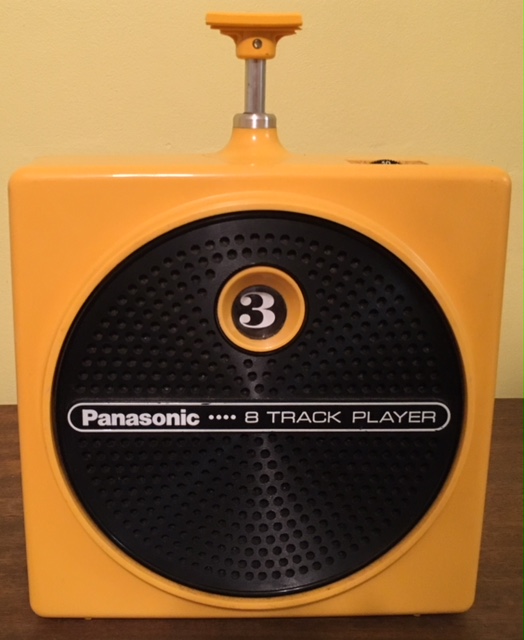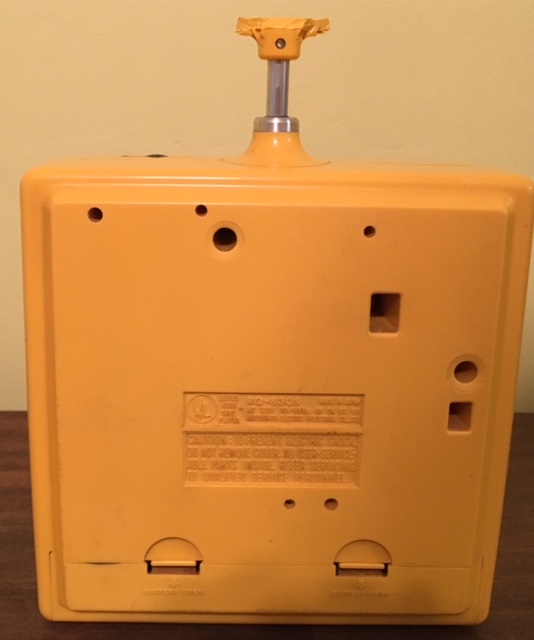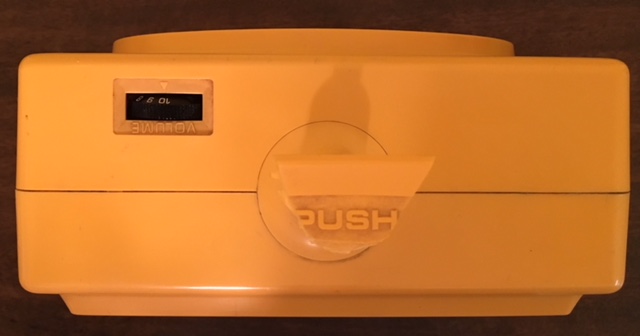 This player is dynomite! The handle is broken and is has some cosmetic scrtches, etc., but plays great! New belt, contacts cleaned and head mount reinforced and aligned. Comes with power cord. $65 + S/H*
---
Realistic "Splitter" 8-Track Portable -
Nice little player Plays great! Latch on top that holds player together is not the greatest. Poor design by the manufacturer. Doesn't want to stay closed very well. Doesn't impact the playability. New belt, contacts cleaned and head mount reinforced and aligned. Comes with built-in power cord. $75 + S/H*
---
TR-883 Record Deck -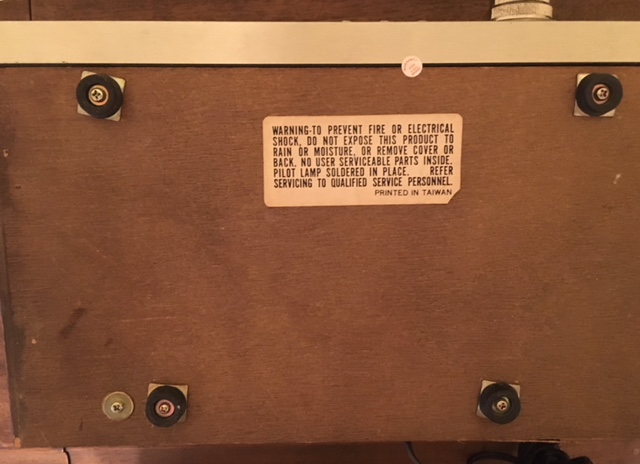 Nice recorder/player. Has all the cool recording features - VU meters, pause buttom, timer, etc. Has a new belt, contacts cleaned and head aligned. Record & play features tested for several hours and it sounds great! We can send you a short video if you want to hear it play. $125 + S/H*
---
Realistic TR-169 Component Player -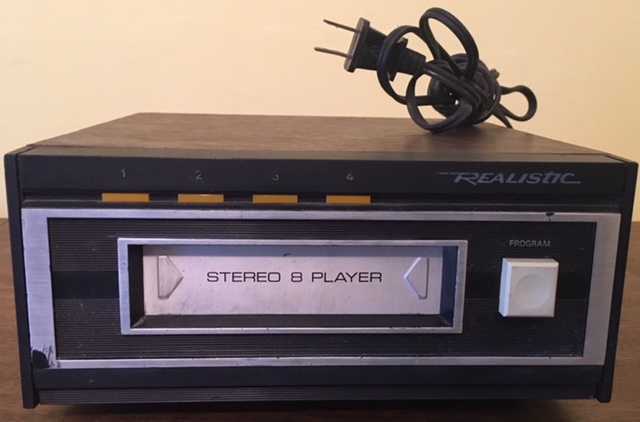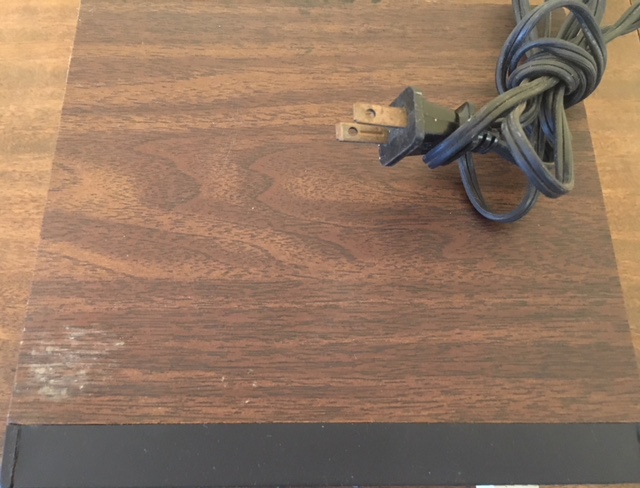 Nothing fancy, but it plays great! Volume control on back for matching to your amplifier. Minor cosmetic wear. New belt, contacts cleaned and head aligned. $65 + S/H*
---
Sony TC-8 Player/Recorder -
Unusual stand-up model. Plays & records well. Auto stop on each track during recording. New belt, contacts cleaned, and head aligned. all cables included. This is a heavy player, despite it's size! $80 + S/H*
---
JC Penny Model 680-3740 8-Track AM/FM Stereo/Electronic Calendar -
-
Cool player! New belt, contacts cleaned and head aligned and play tested. Some minor cosmetic issues. Left channel is a little weak. $50 + S/H*
---
Comm Supertone Stereo Flush Mount Balanced Speakers -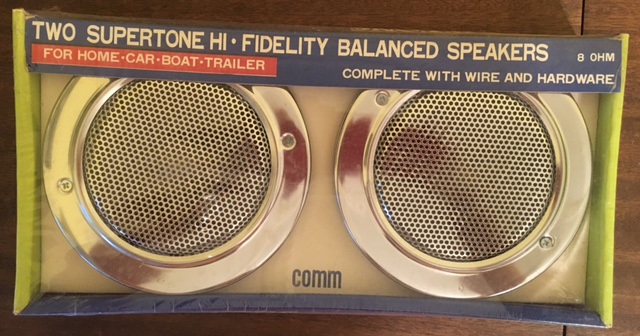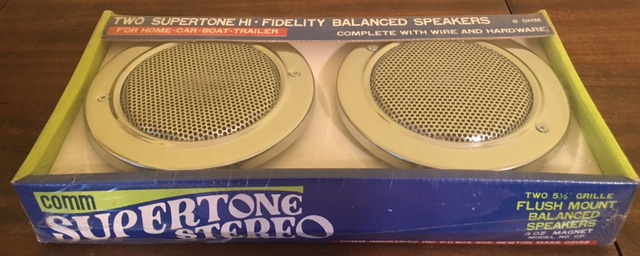 Two new in box 5 1/2" grille flush mount balanced speakers. 3 oz magnet Model No. CP. 8 OHM. Complete with wire and hardware. For Home*Car*Boat*Trailer. $10 + S/H*
---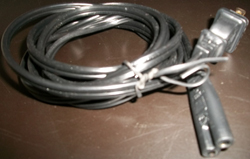 We have AC plugs for sale for portable players. These should work on most all portable players. Check the picture of the cord to make sure that your portable accepts this type of plug.* $4.99 ea. + S/H

*Sometimes you have to wiggle the plug just a little in the player.
---
The players can be shipped parcel post or priority. The smaller players can probably fit in a medium or large flat rate box, and may be a little cheaper than standard/parcel post. We'll give you the cheapest rate.
Please see our Return & Refund policy page if you have any questions about our warranty.
Any other questions/comments, please feel free to email us.