CSS Menu Template by Css3Menu.com
Here at Kate's Track Shack we want to provide you with the TOTAL 8-track experience. As a result, we have built up our collection of 8-track accessories to the point that it is time to offer them for sale! If there is something 8-track related, we will scour the world to find it. If you see a 8-track related item/accessory that we don't have and you want, let us know and we'll try to get it for you!
Remember, you have not experienced 8-tracks until you have a cool "leatherette" case of them sitting in your front seat, or an 8-track carousel sitting on your desk at work (I have one!). Check it all out below!!!

NEW - 8-Track Adapter/Converter -
We also are making some cool 8-track converters that you can use to play your music from your ipod, phone, etc. Very cool!!!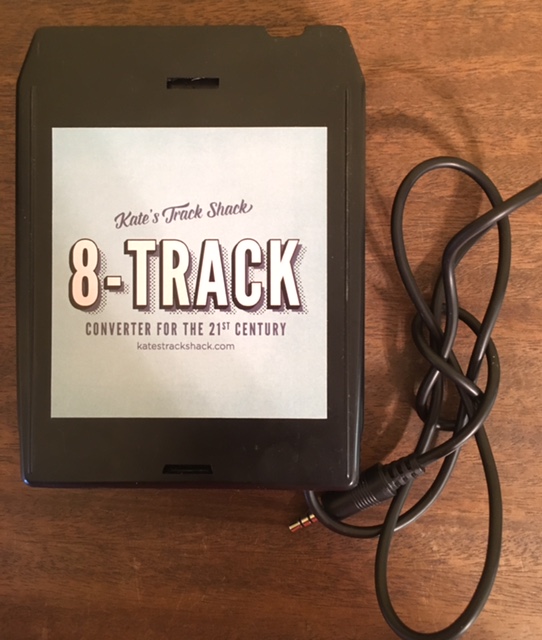 These are hand made so colors may very. Shells with minimal wear are used but may have minor blemishes. Every player is different so run it through the channels until you get the best sound from your adapter. - $35 + S/H
---
Realistic Nova 10 Stereo Headphones -
Nice pair of Realistic Nova 10 Stereo Headphones. $20 + S/H*
---
Extra Large Cases - Hold 40 Tapes $18.00 + S/H*
Extra Large Cases - Hold 30 Tapes $15.00 + S/H* (sold out)
Large Cases - Holds 24 Tapes $10.00 + S/H*
Large Cases - Holds 20 Tapes (10 on ea. end) $8.00 + S/H*
Med Cases - Holds 15 Tapes $6.50 + S/H*
Small Cases - Holds 12 Tapes $5.00 + S/H*
Small Cases - Holds 10 Tapes $5.00 + S/H*
Plastic Holders - Holds 12 Tapes $5.00 + S/H*

The exact cases/carousels shown above and below are just to give you an idea of the style of cases. We may not have these exact ones, but will find you one that is very close.

Carousels:
We have a few carousels that just came in. Email if you're interested and I'll try to get you pictures.

*These will be shipped standard post/ground retail which is a little more expensive than media rate. You can however, purchase some tapes from us and have us ship the case and tapes together via media mail.
Plastic End Covers: - These are those little plastic covers that fit over the end of your tape to help protect it. Because of the scarcity and the higher cost we have to pay to get them, we've had to increase the price. We are working on finding a mfg. to make these a little bit cheaper. When that happens, we'll lower the cost again. Thanks for your understanding! - $1.00ea. + S/H - Check availability - they go fast! SALE $.75 ea.
Cardboard Sleeves: - Cardboard sleeve to help protect your tapes. We have produced new sleeves. We will continue to try and come up with different styles, but check out what we have. Prices vary according to which sleeves you choose.

Commercially printed sleeves - like Ampex, Capital, Columbia, etc. are $.50 ea. + S/H - Check availability - they go fast!


Quad Sleeves: If we have them are 1.00 ea. + S/H - Check availability - they go faster!
---
We also have a few of the yellow plastic boxes that tapes like the Readers Digest carts came in. Most hold 3 tapes. If you don't want to use them to hold tapes, they make great pencil/pen holders or other stuff. I use them all the time for this kind of stuff. They are $2 ea. + S/H.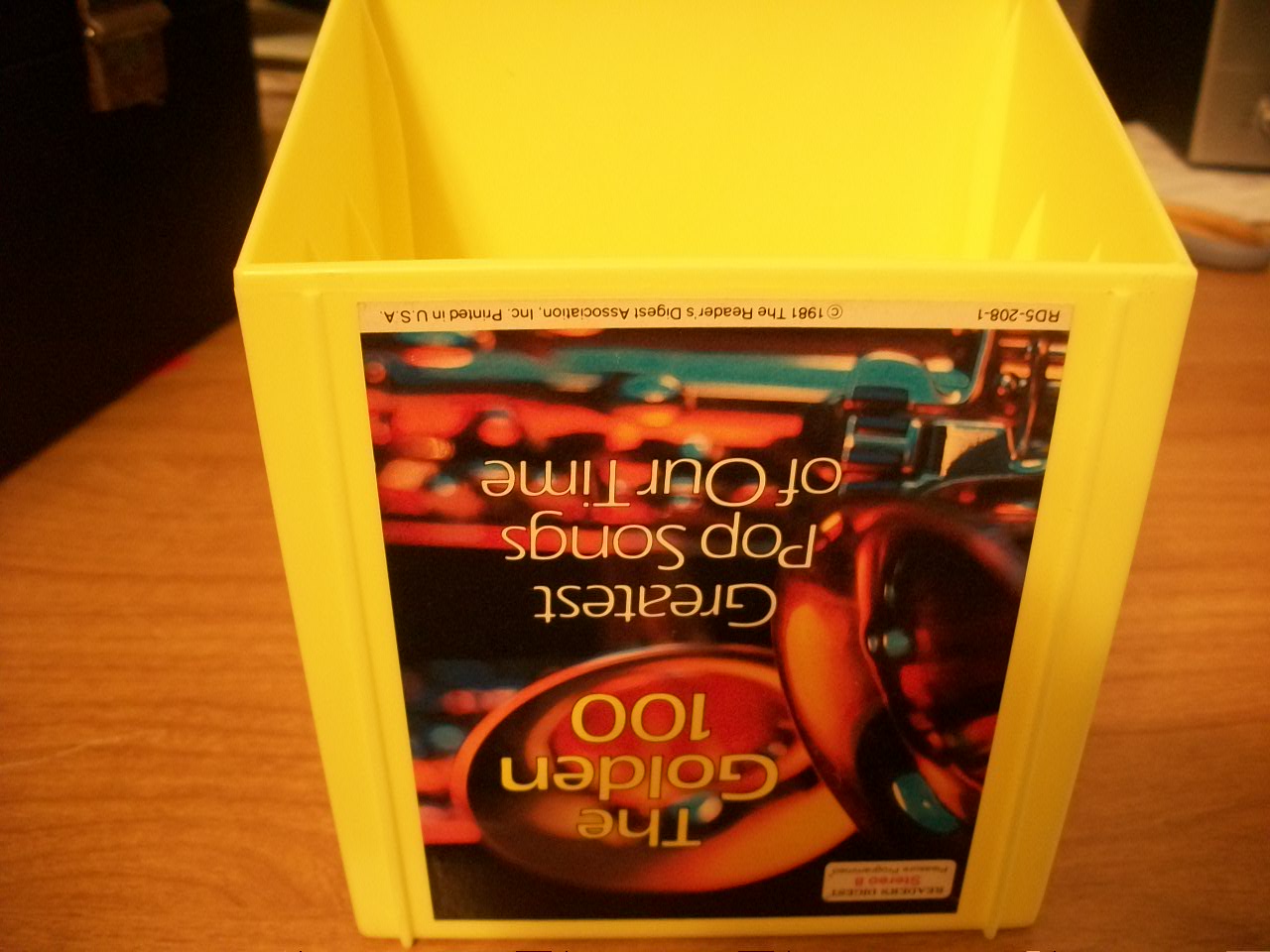 ---

Power Cords for Portable 8-Track Players: These fit most portable 8-track players. $4.99 + S/H
---
Head Cleaners:
We get head cleaners in all of the time. We will choose from whatever we have available. - $2.00 ea.* + S/H
Sealed Tape Head Cleaning Cartridge - Rarely do you find a factory sealed head cleaners. We will choose from whatever we have available. - $9.99 ea. + S/H.

*Used head cleaners/demagnetizers are not tested and not guaranteed. Some may need new pads, which we will replace at the standard rate of tune-up ($2.00 ea.) if you want.
---
Adapters:

These adapters allow you to play cassettes in your 8-track player. We get these in from time to time so what we show below may not be what we have on hand when you place your order. Occasionally, we buy an adapter only to find it doesn't work. It probably wouldn't take much to get it working again if you are mechanically inclined. Email for availability and price. *These do not carry a warranty. They are sold As-Is.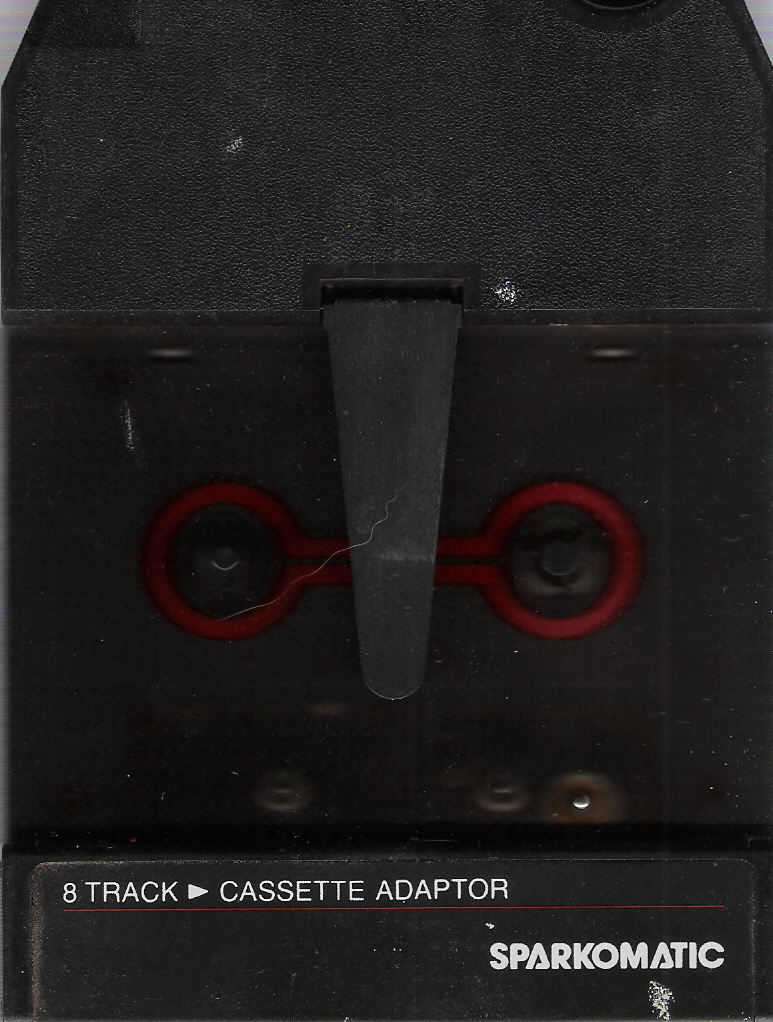 Sparkomatic Adapter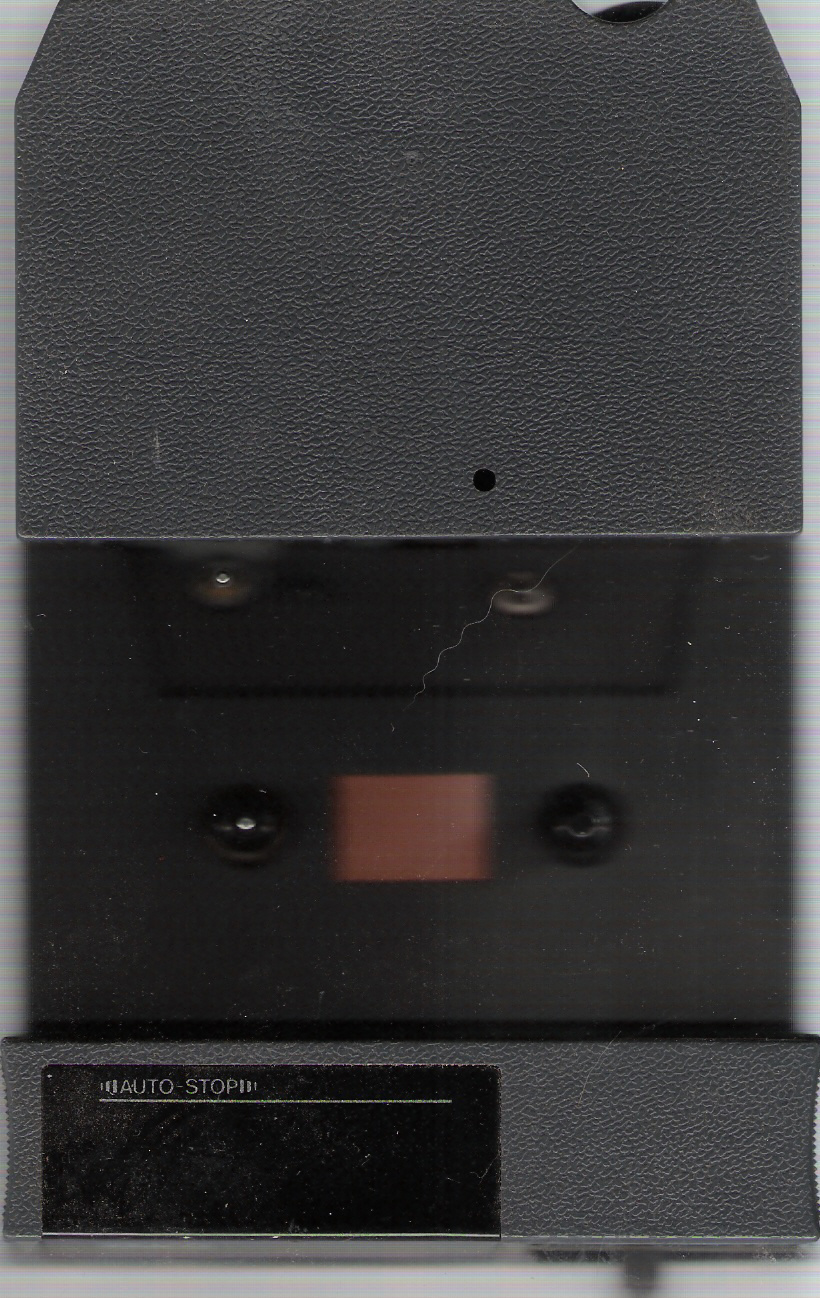 Kraco Adapter
---
8-Track License Plate Frame:

What every true 8-tracker needs - an 8-track license plate frame. It says "THIS CAR STILL PLAYS 8-TRACK TAPES!" Our oldest daughter has one on her '76 AMC Pacer! - $5.99 + S/H (These make great gifts!)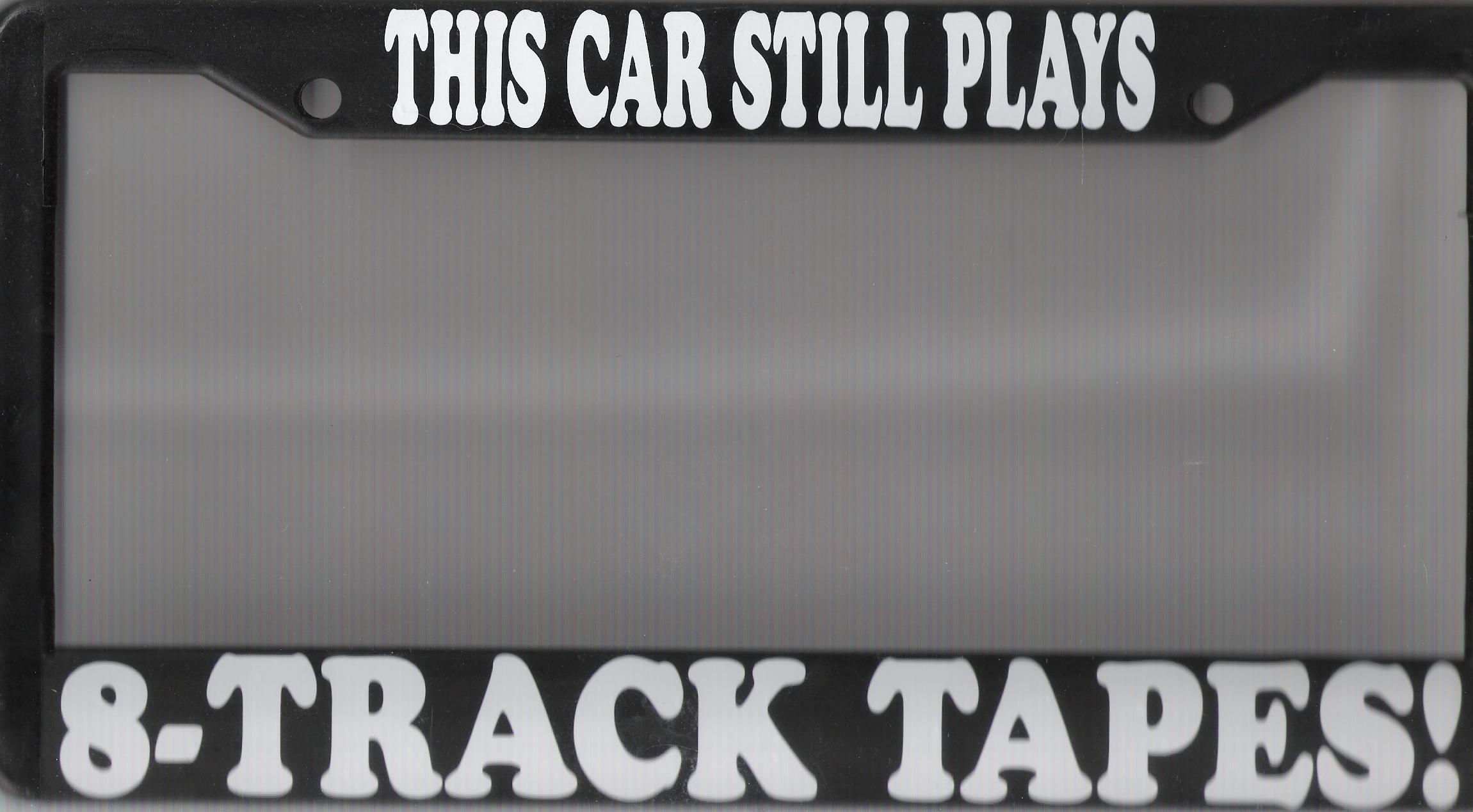 ---
We do have a few portable players as well as some car players. Email us is you see one you're interested in and we'll get you more details and pricing. Some of this units come with electrical cords and some do not, but we have a few for sale if it needs one. To See the players that are available click here.