CSS Menu Template by Css3Menu.com

Cardboard Sleeves

Cardboard sleeves to help protect your tapes.

Our newest sleeves are similar to the last ones we had made up but don't require any gluing either. They have insertion tabs on the sides. We have two different sleeves - ones with two windows and one with just the front window. The difference between these and the previous sleeves is the weight of the cardboard, which is the same as the original sleeves from back in the day and these have cutouts on the sides to make it easier to remove the cart. - .65 ea. + S/H. (pictures coming soon)

---
These are made like those sleeves above, but are made of the heavier card stock and don't have the cutouts on the sides.
These sleeves are similar to the last ones we had made up but don't require any gluing. They have insertion tabs on the sides. We have two different sleeves - ones with two windows and one with just the front window.

They're also a little bit more expensive to make. - .65 ea. + S/H
---
They are a different from our other sleeves. These don't have the opening at the top that the other new ones have. And, they have to be glued on both sides opposed to the one side on the other sleeves. If you use an 8-track as a jig inside the sleeve when you glue them, it works great and takes just a little pressure and a few minutes to adhear These sleeves are based on the Columbia sleeves.The front is a little larger than the back. For ease in shipping, these will ship flat. They are easy to assemble (see above tips and instructions). These are a lot more expensive to produce so they're a little more than our other new sleeves. 50 ea. + S/H.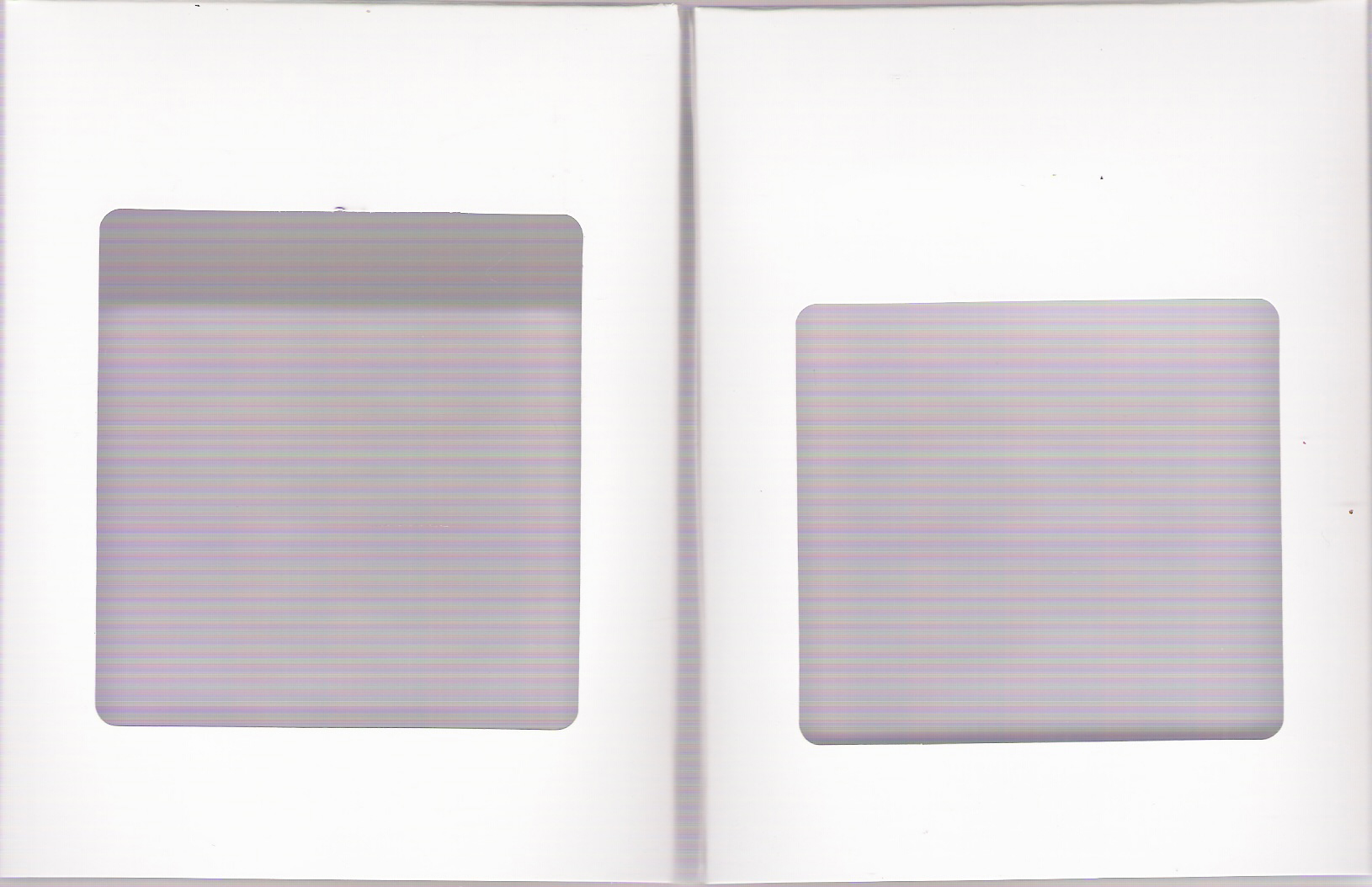 (L is front, R is back)
---
Commercially printed sleeves like Ampex, Capital, Columbia, etc. are $.50 ea. Check availability - they go fast!
Quad sleeves, if we have them are $1.00 ea. + S/H - Check availability - they go faster!