CSS Menu Template by Css3Menu.com
Here are a few car players for you to check out. Description of player is below the picture of the unit.
---
We just bought a great collection of players from our friend Dan Jobin. Dan has worked with players since he as a young lad in California. He's done a lot of player repair work for us in the past. Be watching for more players to come up for sale in the near future. Some of these are very unusual and hard to find players. All players have been checked out unless otherwise stated.
---
1969? Oldsmobile Under Dash Factory Unit -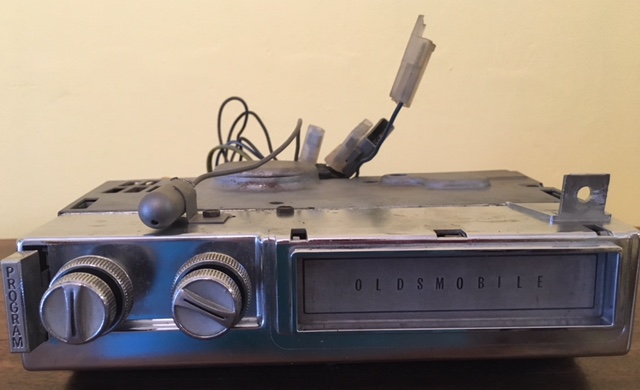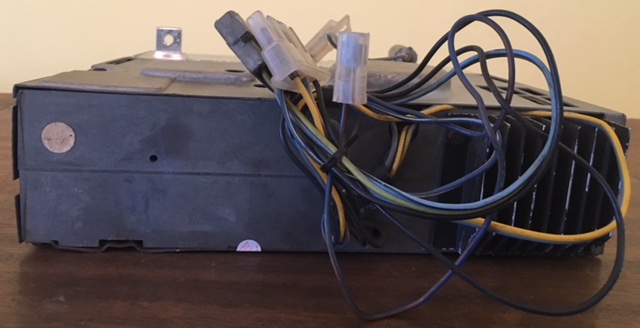 Plays good! Think it is correct for all Olds that year? - Power - Green/blue, power to radio - yellow, blue/red - left, blue/black - right. $150 + S/H*
---
Craig/Pioneer 4 Track/8 Track/FM Under Dash Unit -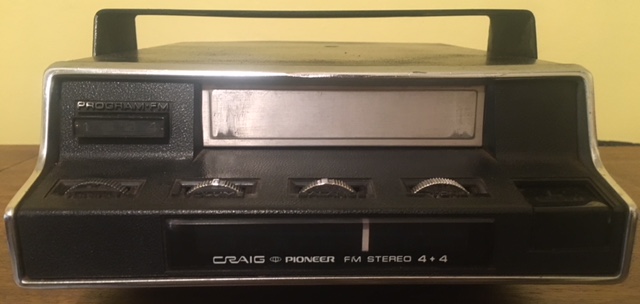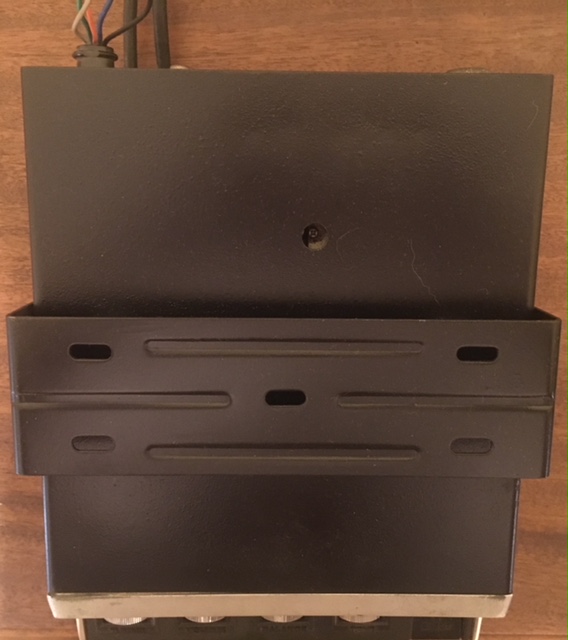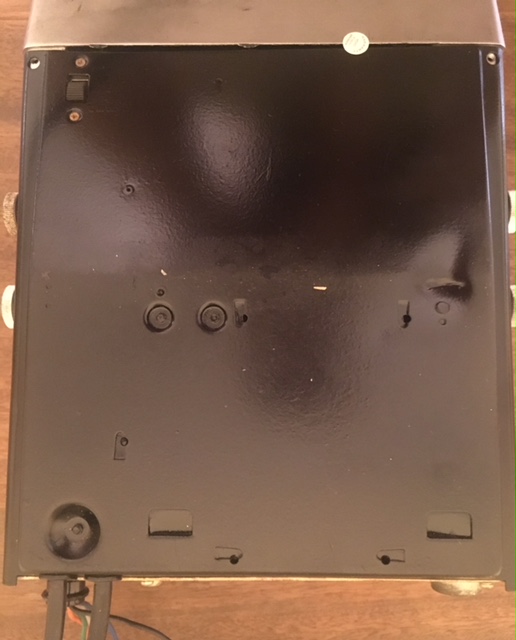 This little under dash unit will allow you to player your 4 track tapes as well as your 8 track tapes. Also has FM. Wiring - Blue + Black - Gray left Green right. Unit has been checked out and works great! Mounting brackets included. $200 + S/H*
---
Craig/Pioneer 3129 Quadraphonic Car Deck Under Dash Unit -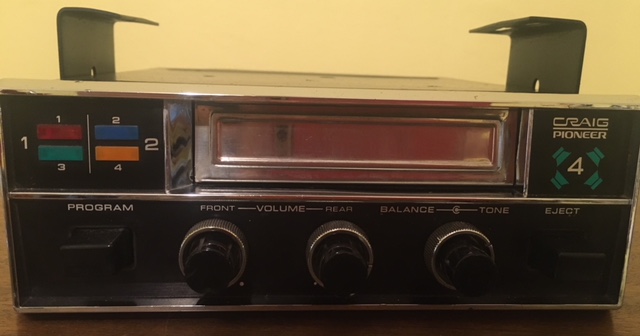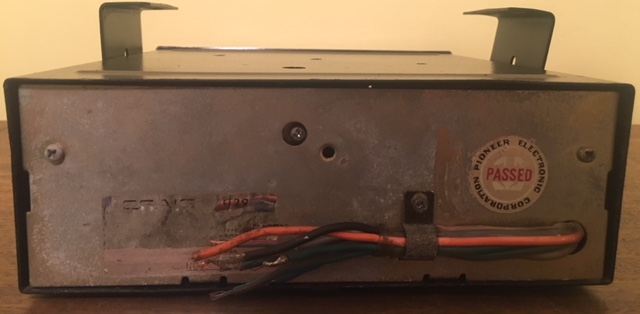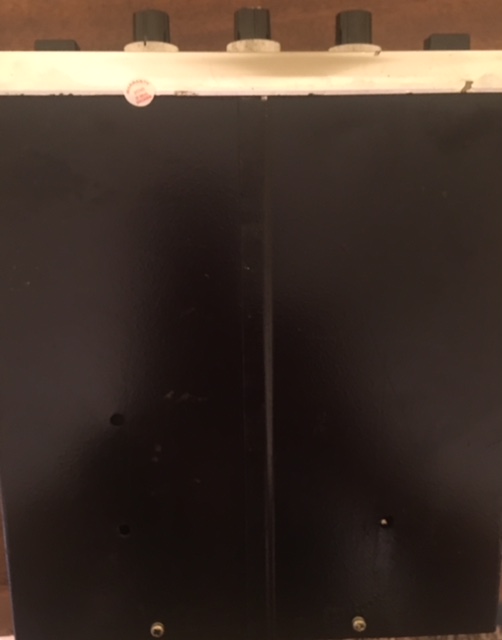 Quadraphonic car deck that also plays stereo tapes as well. Works great! Some minor cosmetic blemishes. One of the nicer decks around. Mounting brackets included. Wiring - Green/Red - L R, Gray/Red R R, Green LF, Gray RF $125 + S/H*
---
Audiovox Under Dash Unit -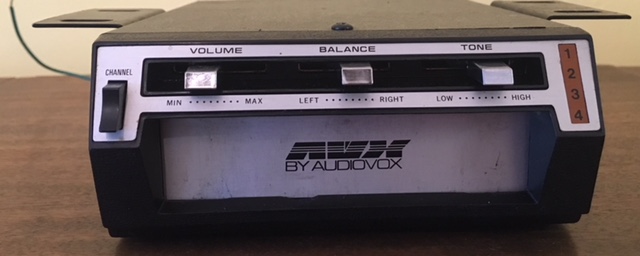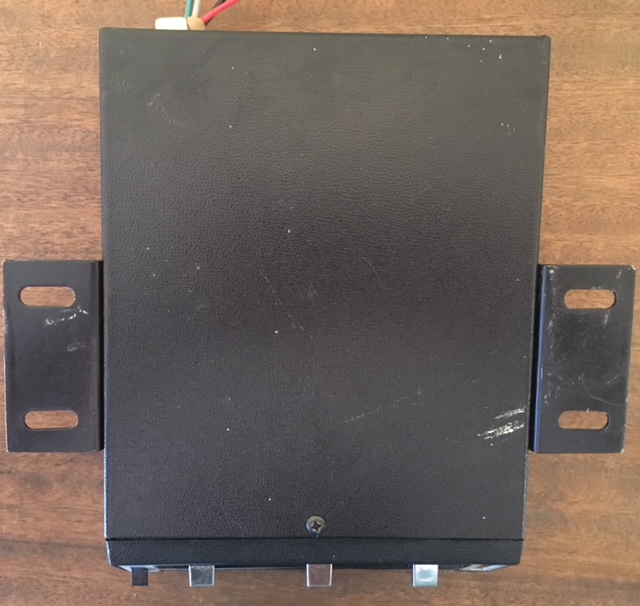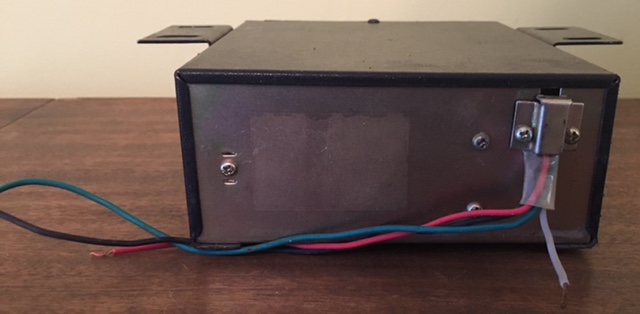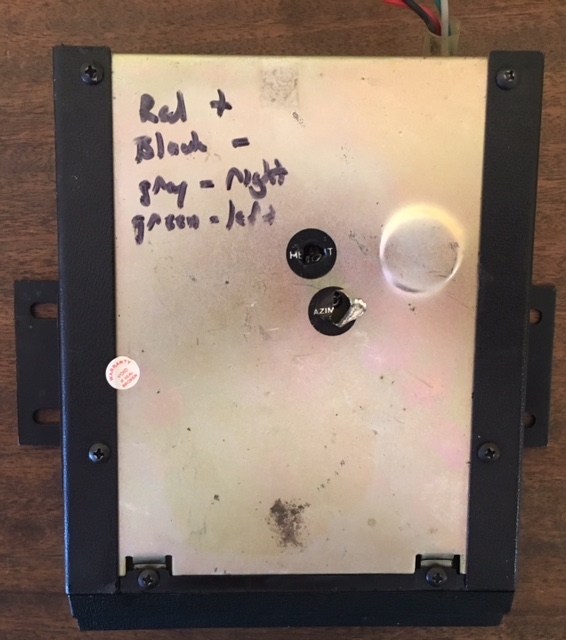 Small, inexpensive player. Sounds good, but the slider controls are stiff. May loosen up with use, but right now the tone & balance controls are tight. $50 + S/H* SOLD
---
TKR Small Under Dash Player -
Cool tuning feature - allows you to fine tine alignment yourself. Plays great - really packs a punch for such a small machine. New belt, contacts cleaned. $80 + S/H*
Red - Positive
Green speakers ground
Gray - Left
Blue - Right
Black - Ground
---
Ugliest Car Player Ever!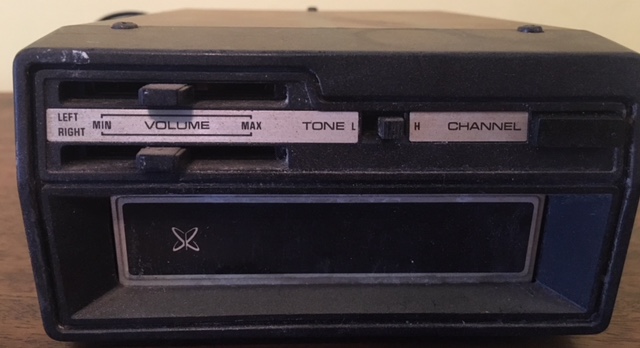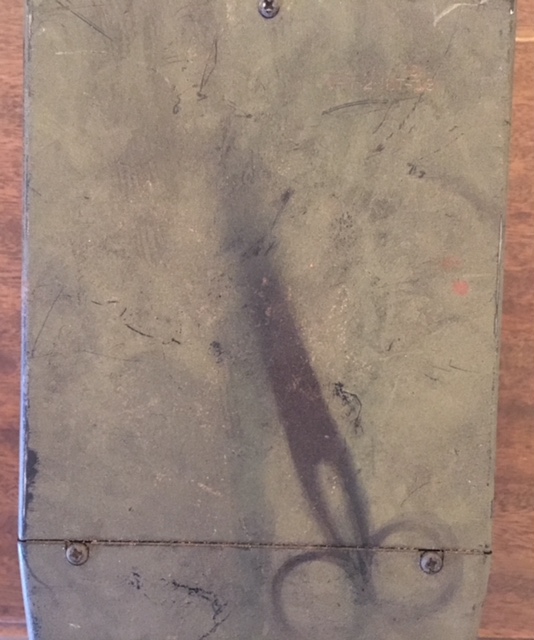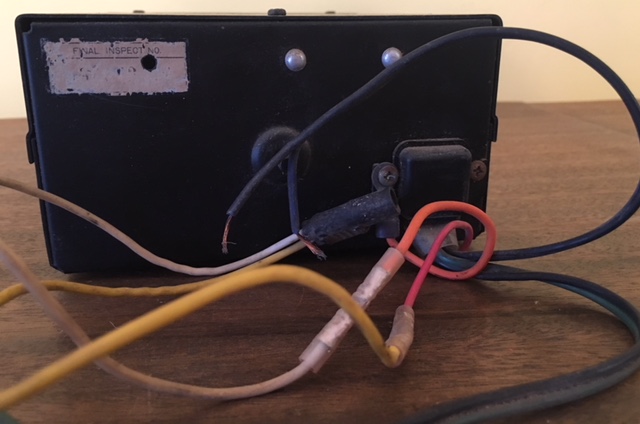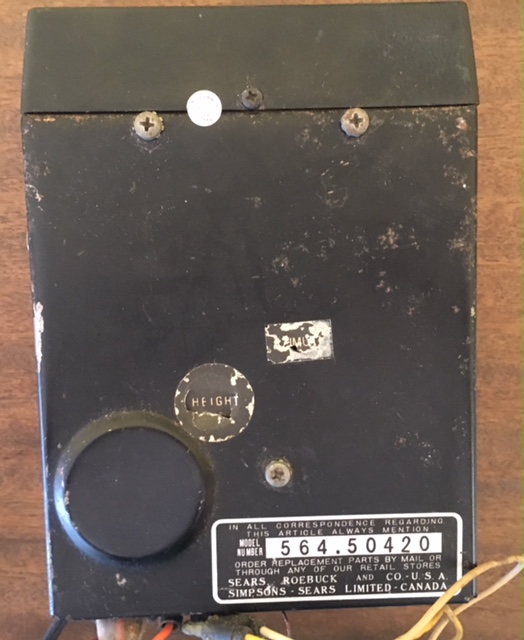 Post war? Nuclear war? Car painted in garage? Who knows? Think of the stories you could tell if you owned this beauty! Ugly, but it sounds great! Sears & Roebuck, if it makes a difference. Yellow - +, White -, Green - Right, Blue - Left. $50 + S/H*
---
Audio Stereo Under Dash 8-Track Deck -
Under dash 8 track deck with locking, removable slide mount. Key is missing, but unlocked. New belt, aligned and contacts cleaned. Some cosmetic damage. Sounds good! Red - power, black - chassis & speaker ground, gray - right, green - left. $50 + S/H*
---
Muntz 4-Track Model A-40 -
This is an early Muntz. chrome in good shape with some wear. New belt, contacts cleaned and head aligned. Perfect for your early 60's restoration. Includes plug - red - power, white - ground, brown- right, green - left. $75 + S/H*
---
1969 Sapphire Playtape II Under Dash for Volkswagen -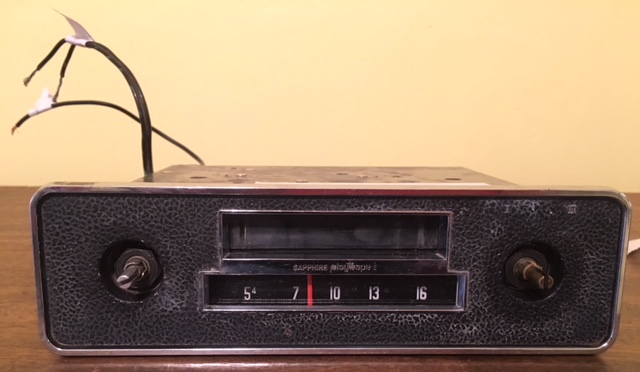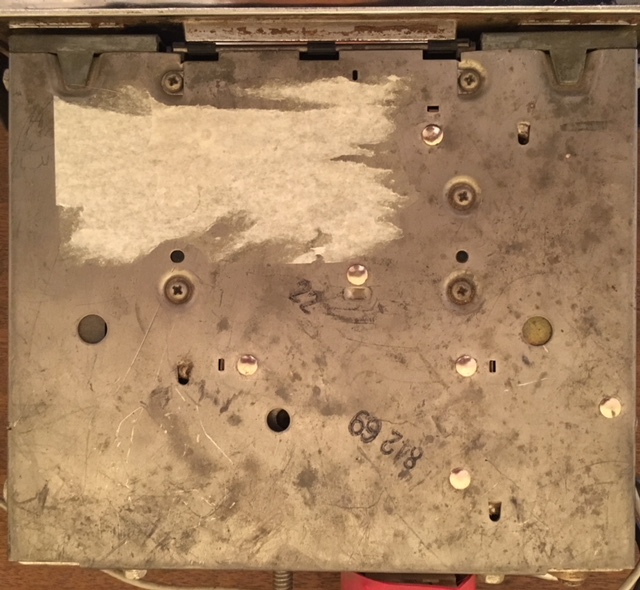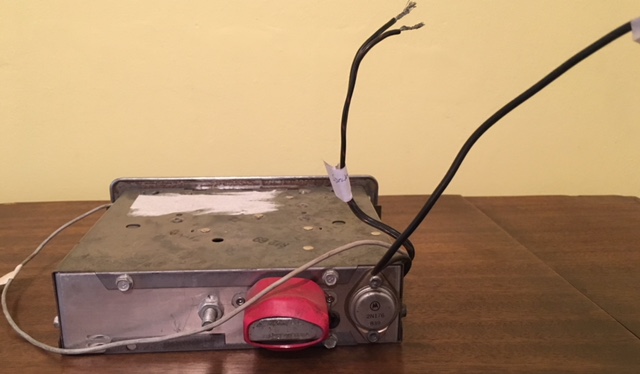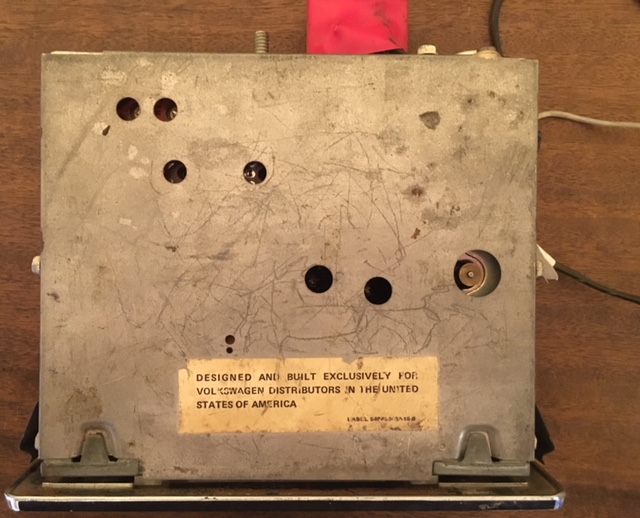 This is a very hard to find Sapphire Playtape II for Volkswagen. It decent shape! Player has been checked out and works well. It has a new belt but the knobs are missing and has no connectors in wires. This player does not play regular 8-track tapes, but the small play tapes. This system was made for Volkswagen. If you have a vintage Volkswagen, this little puppy is for you! $110 + S/H*

---
*The players can be shipped parcel post or priority. The smaller players can probably fit in a medium or large flat rate box, and may be a little cheaper than standard/parcel post. We'll give you the cheapest rate.
Please see our Return & Refund policy page if you have any questions about our warranty.
Any other questions/comments, please feel free to email us.