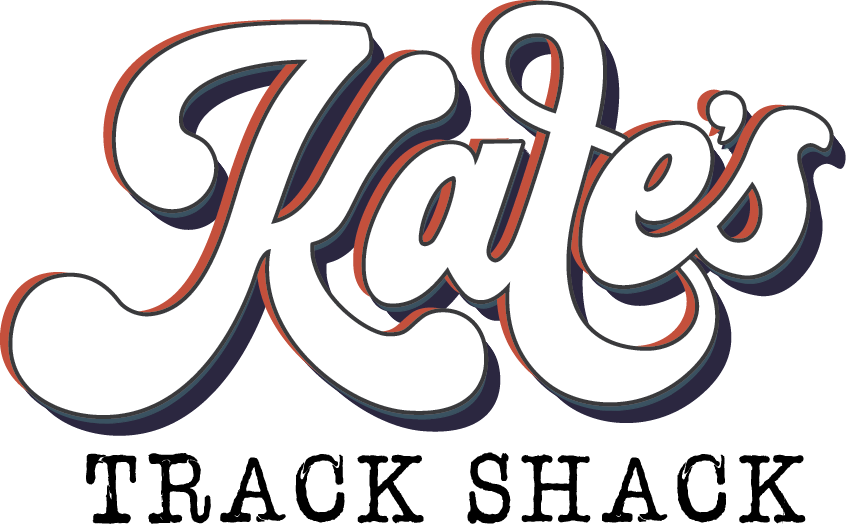 CSS Menu Template by Css3Menu.com
My Home-made Tapes
by Daniel Gibson
Below are 2 examples of my latest and "greatest" efforts to make a perfect home-made 8-track tape. Being a McCartney fan, I find it a bummer that there have been no new McCartney carts since "Tug Of War" in 1981 (discounting the "Concert For Kampuchea" tape that came out at about the same time). So... I have decided to make my own!
Even though the "Ampex" style label is not technically correct for Capitol releases, I have decided to use it anyway. I always thought it looked cool, and it is useful for so many applications.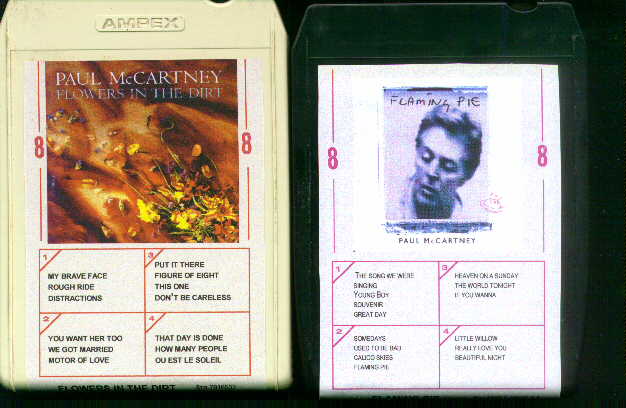 It took me about a month to finally come up with a template is almost perfect. The fonts took a little while to come up with as well, but they are just about Ampex original. The actual layout is scanned in from an Ampex cart, then cleaned up . As a result, the little Ampex box is perfect, as are the boxes around the programs.
I am more pleased with the "Flowers In The Dirt" cart, as it is in Ampex cart as well as label. Also, the darker fonts look better, as well as the color being more correct.
If you would like the template please let me know at sales@katestrackshack.com. I am using Word Office 16, but I might be able to save it to an older format for you.
Oh, and yes, the carts do play great as well!!
Legal notice: These copies are made as archival backups ONLY, and are not for sale. Also, this template is for personal use and may not be used to make copies of 8-track for resale.