"Your One Stop Internet Home For Inexpensive 8-Tracks and Much More!"

Serving Our Valued Customers On The Internet Since 1998

Celebrating over 16 years in business!!!!

Kate's "8" Track Shack

Dan & Kathy Gibson - Just a small portion of the "Shack"

Happy Fall yall! Cooler weather is on the way! Probably a few more weeks and we'll be heading to pick up more players. Once Dan has a chance to go over them and check them out, we'll be putting more up for sale. Going through tapes as well.
If you happen to also be into 4 track reel to reels, we just got in a bunch of them. Don't normally buy those, but thought we were getting 4 track tapes. Oh well! Most are classical music, but we have some that are more easy listening/pop. For the time being, we're putting them on eBay (seller name - dkgibson). We've been a bit surprised by these things! We've shiped them here in the States, but also to Russia, Hungry, Japan and other places around the world. Even if you're not into them, maybe you know someone who is!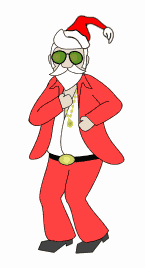 Christmas is just around the corner so start stocking up on those Christmas tapes! On sale for $.75 ea.!


Postal Rates went up on 9/7/14

Just a reminder that postal rates just went up once again. If you are purchasing tapes, Media Mail is generally the cheapest way to go, even when the rates go up. Players and other items can be shipped Standard rate or Priority Mail. Sometimes the difference in the two isn't very much.


Here is an interview we did recently with a local tv station. We've done several interviews with Mike Cassetelluci. He's a great guy! We had a lot of fun doing it. To see the video click here.

Just a friendly reminder that we are mainly an internet business and don't have a physical storefront per say. We try to answer all emails as quickly as possible but if we don't, we promise we will! We may just be doing things with our family. Weekends are especially busy for us so don't abandon hope that we aren't getting back to you.

Don't forget to check out our players, they're going fast!


Click here for info. on how to be notified when a new list or other info. is available.


We have lots of accessories and repair supplies to keep those 8-tracks, 4-tracks, etc. going for a long time to come. If you don't like to repair your own tapes, we offer that service.

If your car has an 8-track player you need to have one of our cool license plate frames! You can see what they look like on our accessories page (down at the bottom of the page).

If you have any questions, please email us.


If you are paying with PayPal, please make sure that the address you have on file with them is the correct address. If you've moved and haven't changed it or haven't given us your correct address, your package could be delayed. If it is sent back to us because of an incorrect address, there will be a charge for the return shipping from the post office as well as the original shipping costs.


Just a reminder! Each order must be paid for separately! Also, if you place an order for tapes and then decide you don't want them, please let us know so we can put them back on the list. There may be someone else wanting the tapes you don't want.
Thanks for your understanding!!!



We will be glad to try and fill special orders or search for tapes for you, but there will be an additional charge added for this service. Also, please be patient as there are thousands of tapes to look through and we get tapes in all the time!
Thanks!



Credit/Debit Cards
We now accept credit/debit cards as well as PayPal. Please see our ordering info. page for more information.

Please see How To Order for further options.

***NEW*** You may now pay using Quick Pay through J.P. Morgan "Chase" Bank. Funds are sent electronically at no charge. You may pay this way whether you are a Chase customer or not.

Also, if you have a Wells Fargo or Bank of America account, you can pay directly as well.

If you have any questions, please email us.

Thanks again!!!!!!! Dan & Kathy


Gift Certificates make great gift for those hard to find for friends/loved ones. Who doesn't enjoy getting a gift anytime of the year!

Free Shipping on Gift Certificates $25 or more



8-Track Repair Kits

For those who like to fix their own 8-track tapes, we offer several fix-it yourself kits.







We're looking for 8 track molds (not the plastic shells, but molds used to make them) or other 8-track related equipment. If you have anything or know of anyone that does, please email us. Thanks!





8tracks radio is a free player from Google Play, Apple's App Store and the Window Store. Whatever your music tastes, you can find it here. Click on the icon below to take go to their web page. Login or sign up and then do a search for k8track. When you get to our mix page, go down on the left side and click on the logo under "Mixes by k8track." Enjoy listening to some of the songs we enjoy on 8-track while you're browsing the web site. To go back to the web site, click on the "by k8track" (for some reason the link for Kate's Track Shack doesn't seem to work) in the bottom right corner. You can then see the web link at the top left. Let us know what you think.




Eight Track Stereo by Blue Boxen, LLC is a very cool player for the iPhone or iPad! It looks like an 8-track player and your music looks like an 8-track cart. I think it costs something like $4.99, but well worth it just for the cool factor! It's not available for Androids.




All contents of this web site copyrighted© 1998 Daniel and Kathy Gibson