"Your One Stop Internet Home For Inexpensive 8-Tracks and Much More!"

Serving Our Valued Customers On The Internet Since 1998

Celebrating our 18th year in business!!!!

Kate's "8" Track Shack

Dan & Kathy Gibson - Just a small portion of the "Shack"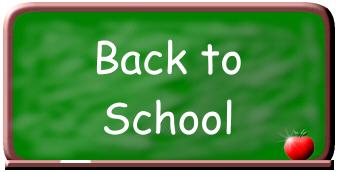 Summer is almost over! School will be starting here next week and school zones in effect, so be watchful!
We've had our hundred degree temps here, but thankfully not very many this year! We had a cool front and rain come in and we've been told that we probably won't have any more this year! Makes me wonder if we won't have a colder winter than normal here!
We so much going on in July, we missed having our Christmas in July sale on our Christmas tapes, so we are going to have it now! All Christmas tapes are on sale for $.50 ea. while they last. So start early and get ready for Christmas a little early! Christmas is only 4 months away!!!!




We'd also like to remind you that although we are mainly an internet business, we do have hours that we operate our business - 9-5, M-F. We love talking with you on the phone, but durning business hours only please. If you need to pick something up or drop something off, give us a call during business hours and we'll work something out. Thanks for your understanding!




We've had quite a few orders that have not been paid for. We understand things happen and we're willing to work with you, but if you're not able to pay for your order, please let us know so that we can put the tapes back on the list so others have the opportunity to buy them. Thanks!




You know that we love dogs! Our middle daughter rescued an Alaskan Husky from the shelter recently. Long story short, Orion was to be put down because he had heart worms and kennel cough. The morning he was to be put down, one of the workers at the shelter told them no, he couldn't be put down yet. Early that afternoon, we were there and were able to rescue him before that happened. Orion, is a sweet boy! We discovered that he has other issues, but his biggest, and most important, one to get taken care of was the heart worms. She has looked into the slow kill method of treating the hw's, but it's to painful so our vet has a plan for him, but it's not cheap! She's looking at about $1600 to get everything taken care of. She's a poor college kid who wants to do this for her dog! Her friend set her up with a Go Fund Me account. We told her that for the month of November, we would give all of the sales of the sensing/splicing tape (which is on sale) to his Go Fund Me account. You can see a pic of Orion and see how he's doing here, or make a donation if you'd like. At the end of November, we will be putting whatever $ we make off of the sale of the sensing/splicing tape into the account. Any help is greatly appreciated! Your help to get Snickers was wonderful! Thanks in advance for all that you guys do!
Update on Orion. He has had his treatments and now we're just waiting to see if they worked. He still needs to have at least one more surgery, but so far, so good! Thanks again, for all the help to raise money for his treatments!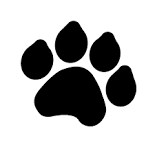 We are on Facebook! If you are too, please join us!




As a reminder, we require delivery confirmation on all US packages. Most International packages usually have some sort of tracking number. This is for your benefit as well as ours. Insurance is optional. We can't be responsible for packages that are lost, stolen or damaged in shipping unless the package is insured. It is highly recommended on larger packages that might tend to get damaged in shipping. If your package is insured and something happens, we will be more than happy to work with you and the post office to rectify the situation.




Just need to make a clarification on the tapes we sale. The tapes that we put on the list, unless otherwise stated (Tuned-up tapes), are tested to make sure that they play, but have not been tuned-up (new pads/splices). These tapes can be tuned-up before they ship for an additional $2 per tape. For those that like to do their own repairs, we also sell the repair supplies needed to to that. When you place your order for tapes, if you want the tapes tuned-up before they ship, please let us know. We try to ask, but sometimes we forget.




We have gotten in some new repair supplies and will be selling them individually and also in kits. We will be changing up the kits a little bit and adding another kit. You can find out more about them here.





Here is an interview we did recently with a local tv station. We've done several interviews with Mike Cassetelluci. He's a great guy! We had a lot of fun doing it. To see the video click here.




Just a friendly reminder that we are mainly an internet business and don't have a physical storefront per say. We try to answer all emails as quickly as possible but if we don't, we promise we will! We may just be doing things with our family. Weekends are especially busy for us so don't abandon hope that we aren't getting back to you.




Don't forget to check out our players, they're going fast!





Click here for info. on how to be notified when a new list or other info. is available.




We have lots of accessories and repair supplies to keep those 8-tracks, 4-tracks, etc. going for a long time to come. If you don't like to repair your own tapes, we offer that service.

If your car has an 8-track player you need to have one of our cool license plate frames! You can see what they look like on our accessories page (down at the bottom of the page).

If you have any questions, please email us.





If you are paying with PayPal, please make sure that the address you have on file with them is the correct address. If you've moved and haven't changed it or haven't given us your correct address, your package could be delayed. If it is sent back to us because of an incorrect address, there will be a charge for the return shipping from the post office as well as the original shipping costs.





Just a reminder! Each order must be paid for separately! Also, if you place an order for tapes and then decide you don't want them, please let us know so we can put them back on the list. There may be someone else wanting the tapes you don't want.
Thanks for your understanding!!!






We will be glad to try and fill special orders or search for tapes for you, but there will be an additional charge added for this service. Also, please be patient as there are thousands of tapes to look through and we get tapes in all the time!
Thanks!






Credit/Debit Cards
We now accept credit/debit cards as well as PayPal. Please see our ordering info. page for more information.

Please see How To Order for further options.

***NEW*** You may now pay using Quick Pay through J.P. Morgan "Chase" Bank. Funds are sent electronically at no charge. You may pay this way whether you are a Chase customer or not.

Also, if you have a Wells Fargo or Bank of America account, you can pay directly as well.

If you have any questions, please email us.

Thanks again!!!!!!! Dan & Kathy


Gift Certificates make great gift for those hard to find for friends/loved ones. Who doesn't enjoy getting a gift anytime of the year!

Free Shipping on Gift Certificates $25 or more



8-Track Repair Kits

For those who like to fix their own 8-track tapes, we offer several fix-it yourself kits.







We're looking for 8 track molds (not the plastic shells, but molds used to make them) or other 8-track related equipment. If you have anything or know of anyone that does, please email us. Thanks!





8tracks radio is a free player from Google Play, Apple's App Store and the Window Store. Whatever your music tastes, you can find it here. Click on the icon below to take go to their web page. Login or sign up and then do a search for k8track. When you get to our mix page, go down on the left side and click on the logo under "Mixes by k8track." Enjoy listening to some of the songs we enjoy on 8-track while you're browsing the web site. To go back to the web site, click on the "by k8track" (for some reason the link for Kate's Track Shack doesn't seem to work) in the bottom right corner. You can then see the web link at the top left. Let us know what you think.




Eight Track Stereo by Blue Boxen, LLC is a very cool player for the iPhone or iPad! It looks like an 8-track player and your music looks like an 8-track cart. I think it costs something like $4.99, but well worth it just for the cool factor! It's not available for Androids.




All contents of this web site copyrighted© 1998-2015 Daniel and Kathy Gibson